Pilates
The Movement 4 Life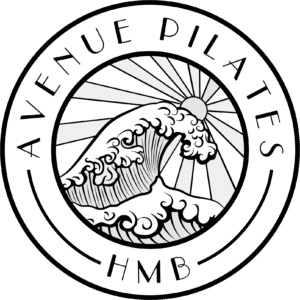 Pilates is the movement 4 life. A student of the pilates method will move with optimal efficiency and power. They will develop a strong mind to body connection, improving body awareness and increasing mental focus. By developing core strength and stability, students alleviate the chronic pain associated with poor posture and faulty movement patterns. Pilates emphasizes deep controlled breathing which increases lung capacity and circulation.
Pilates for Beginners & Experts Alike
Whether you are at a beginner level of Pilates or an experienced Pilates enthusiast, we have classes to fit your needs. Our goal is to ensure that everybody is challenged at their own pace on their journey of the pilates method.
In order to achieve your individual goals at Avenue Pilates HMB we offer small group classes, privates, duets and trios. These will be completed by working on the reformer, the tower, the mat, the chair or any combination of these. All sessions are taught to your needs and level.